Curt Eriksmoen - Author
Curt Eriksmoen has been conducting historical research on North Dakota for 40 years. He has edited several books about the state, hosted a popular radio quiz program and, from 1974 to 1981, was CEO of the corporation that introduced electronic trivia shows to bars and nightclubs. From 1988 to 2001, Eriksmoen was social studies coordinator for the North Dakota Department of Public Instruction. Since August 2003, he has written a newspaper column called "Did You Know That. . .?" and, subsequently, compiled his columns into book form, which resulted in the "Did You Know That...?" series.

Eriksmoen was born and raised on a farm near Leeds, North Dakota. He attended UND, receiving a masters degree in history. His education pursuit was interrupted when he served in the U.S. Army, spending portions of 1968 and 1969 in Vietnam. After completing the course work towards a doctorate in history, Eriksmoen went into business in Grand Forks, marketing his trivia show and booking bands. He researched all of the questions for the franchises that conducted his trivia shows.

In the early 1980s, Eriksmoen began working for the state government when he became the first personnel analyst for the state highway department. He has also either been employed by or been under contract for the secretary of state, legislative counsel, department of public instruction, and department of human services. He has spent time as an instructor at Briar Cliff College in Sioux City, Iowa; Red River High School in Grand Forks; Division of Independent Study in Fargo; and Continuing Education at NDSU. Eriksmoen was co-founder of the following educational organizations: N.D. Geographic Alliance, N.D. Council of Consumer Education, N.D. Council of Environmental Education (now C2E2), and N.D. Coalition of Character Education.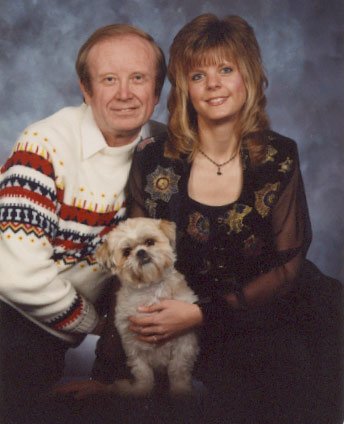 Eriksmoen has served on 13 statewide coalitions of agencies and/or governmental organizations and holds the national record of being appointed N.D. Chair of the United Nations Day Celebrations for 12 straight years. He has written a number of grants, the largest being a $1 million dollar grant he co-wrote to implement character education into schools in North Dakota. He has also received national recognition from the National Geographic Society and the William Randolph Hearst Foundation.

Eriksmoen was chosen by North Dakota Secretary of State Ben Meier to edit the 1989 Centennial Blue Book. This volume introduced the section "Dakota Decision Makers," which political columnist Janell Cole called the "most worthwhile part of the North Dakota Blue Book." In 2005, it was updated by the legislative council and made available online. Eriksmoen also co-edited the 1995 and 1997 Blue Books.

In 1999, Eriksmoen married Jan Breding from Bismarck. Jan is the editor of the newspaper articles and books, and is also executive director of Eriksmoen Enterprises. Curt has two children from a previous marriage. His son, Paul Eriksmoen, is a contractor who flies new airplanes to aircraft purchasers, many of whom are located in other countries. His daughter, Inga Selders, is the owner of Substream Music & Sound Design, a full-service audio production company specializing in original music and sound design for TV, film, and commercials. Since 2007, her company has helped advertising clients such as Snapple, Hostess, and AMC Theaters bring their creative vision to life through original music and sound design. These high-profile campaigns have won numerous industry awards at national levels, including five gold ADDY awards for original music and sound design.
Jan Eriksmoen - Editor & Executive Director
Jan was born and raised in Bismarck. Her parents are Melbert and Avis Breding, and she has an older brother, Barry. She attended Northridge Elementary, Hughes Jr. High, and Century High School. After graduation in 1985, she attended Bismarck State College and obtained an Associate in Applied Science degree and worked as a secretary/receptionist for Associated Pool Builders, Inc. for 6 years. Jan went back to college and graduated with a Bachelor of Science in Business Administration from Moorhead State University in 1998. She married Curt Eriksmoen in 1999, and they bought a house in Fargo where they lived with their rambunctious dog, Rambo. Jan then encountered life-altering health issues that disabled her for years. During this time, she helped Curt with special projects and office work for the Retired & Senior Volunteer Program and also volunteered at church. In 2003, she became the editor for Curt's syndicated newspaper column, "Did You Know That?...," which currently runs in the Fargo Forum, Bismarck Tribune, and Bottineau Courant. Jan was also employed with Easter Seals, working with a client who had special needs. In 2006, she became editor of their first book, Volume 1 of "Did You Know That...?," and has since edited their succeeding books. In 2009-2010, Jan was also employed with MCRS, working with a disabled client. She quit this job to become executive director of Eriksmoen Enterprises in 2010.